Meet HaiQi at EUBCE in 2023
There is an exciting news for you! As a gold sponsor, HaiQi Group will attend the 31st European Biomass Conference & Exhibition(EUBCE) in 2023.

Started in 1980, it is the 31st year of EUBCE. As the largest biomass conference and exhibition in the world, EUBCE brings together the greatest ideas and latest developments in the field of biomass each year, aiming to accelerate global research and market absorption. This year, HaiQi will attend this grand event and exchange ideas, promote understanding and strengthen cooperation with like-minded friends around the world.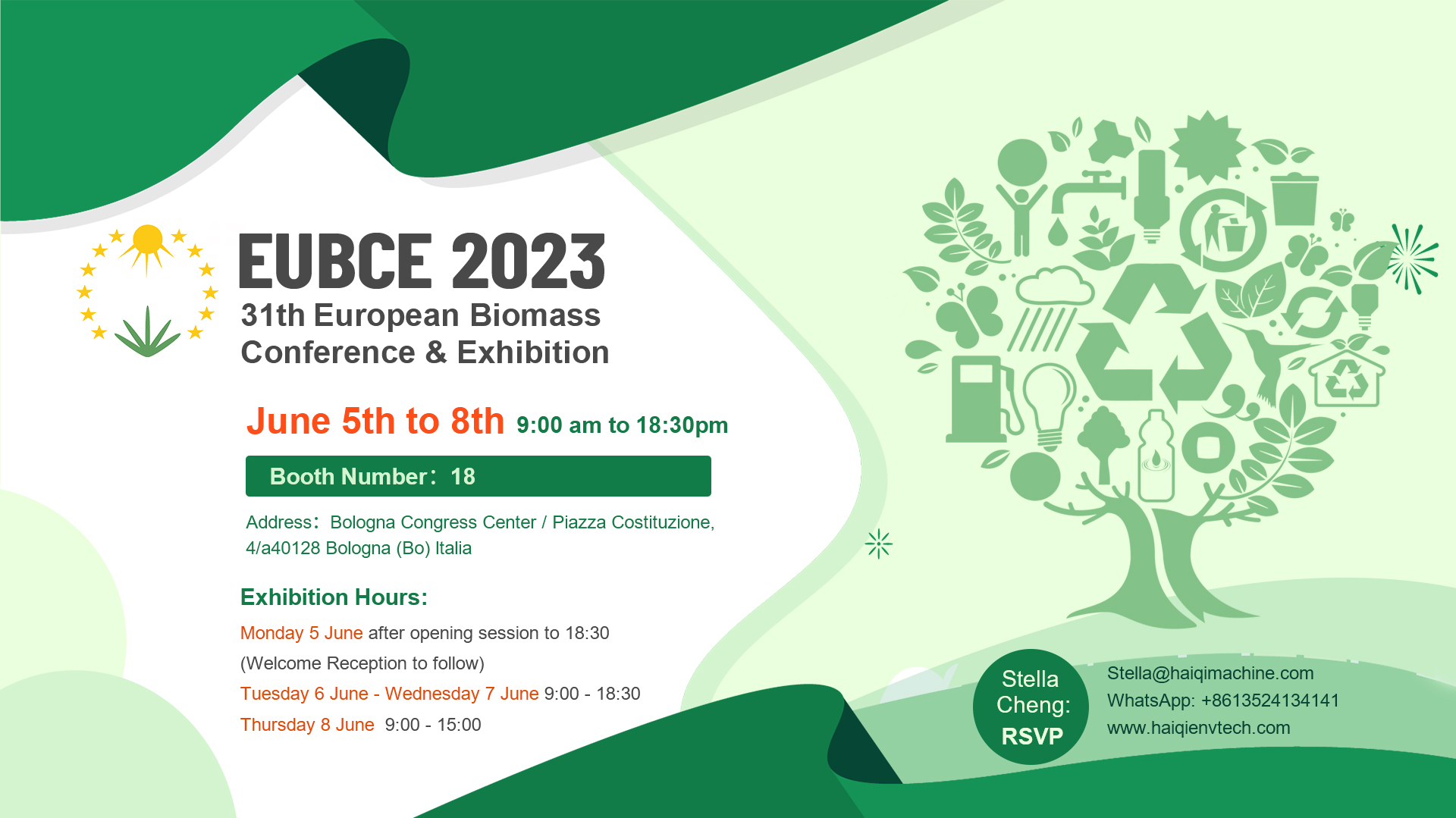 Who is HaiQi?
Established in 1995, with sustainable development as the core strategy, HaiQi has been focusing on the research and development of pyrolysis gasification technology since its establishment. With pyrolysis and gasification technology as the core content, the projects include: distributed energy generation systems, energy-saving transformation of industrial energy-consuming equipment, comprehensive utilization of biomass resources polygeneration, and harmless treatment of waste resources. So far, HaiQi has completed more than 2,000 projects in 75 countries and regions around the world, with customers in green energy industry, forestry, agriculture, chemical industry, food processing industry and other industries.
While committed to providing efficient and clean energy solutions, HaiQi Group is also actively looking for partners. If you are interested in cooperating with Haiqi and want to visit our booth (Booth No. 18), please contact our COO, Stella: (Email: Stella@haiqimachine.com; WhatsApp: +8613524134141).
On June 5th, HaiQi will be waiting for you at the exhibition center in Bologna, Italy!